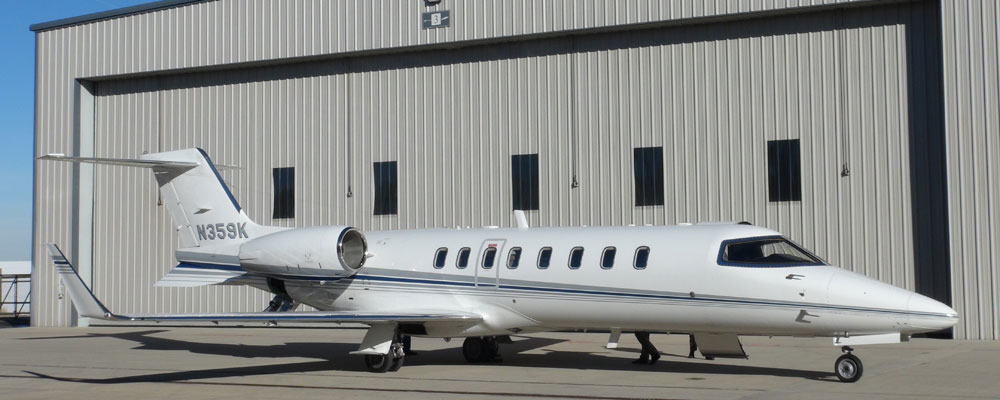 Willowbrook Park is a corporate hangar development located at Centennial Airport (APA). The project consists of 15 hangars plus office space in 4 buildings. Willowbrook Park is the premier corporate condominium hangar development at Centennial Airport.
Willowbrook Park was built on 8.26 acres of land known as Parcel 63 in 2003. The 15 hangars range in size from 6,400 to 20,000 square feet, amounting to 121,600 square feet of hangar space. The development also includes 8,978 square feet of external attached office space.
Willowbrook Park, LLC executed a fifty-year lease with the Arapahoe County Public Airport Authority (Authority) on June 11, 2002 for Parcel 63 on which Willowbrook Park is situated. The lease was structured as 15 separate leases, one for each hangar. Therefore, each hangar owner pays land rent directly to the Authority at the rate negotiated within the original lease in 2002. The square footage included in the lease is based on the footprint of the hangar & external office space, the ramp or "staging area" in front of the hangar, and an allocation of the common area.
The Willowbrook Park Lessee's Association
The Willowbrook Park Lessee's Association (WPLA), a Colorado non-profit organization, manages and maintains the common areas and certain components of the hangar buildings.  The owner(s) of each hangar are allowed one vote on WPLA matters.  An annual expense budget is approved by the members of WPLA and a share of the expenses are allocated to each hangar based on hangar & office footprint.  Expenses paid by WPLA, i.e. cost included in the assessment, are:   Property & liability insurance for common area, snow removal, fire alarm monitoring, common area utilities and maintenance of hangar doors, roofs and common areas.